Anybeam™ Top EN Plus
☞ PointAnybeam's technologies and know-hows has been integrated into the Anybeam™ Top EN Plus, the definitive edition dental laser, based on years of accumulated expertise in optics.

The Anybeam™ Top EN Plus would play a role as the most reliable and valuable partner in clinic management and patients service.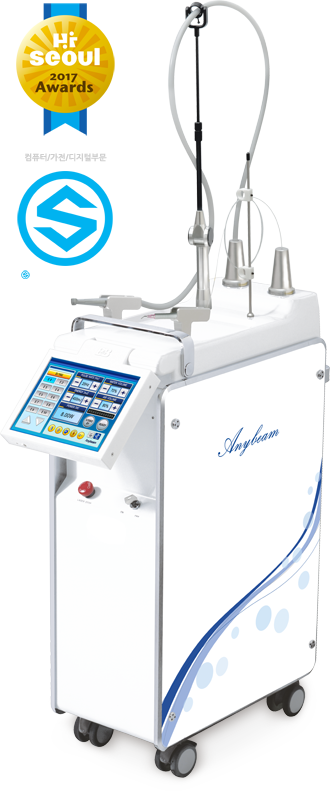 ▲ Anybeam™ TOP EN plus
Available Wabelengths
Model
Wavelength(nm)
Er:YAG
Nd:YAG
2940
1064
1320
Anybeam™ Top EN plus
Specifications
▶ Laser
▼ Specifications
Er:YAG
Nd:YAG
2940nm
1064nm
(for surgery)
1064nm
(for LLLT)
1320nm
Anybeam™ TOP EN plus
● Max. Avg. Power(W)
8
10
10
8
● Max. Pulse Energy(mJ/pulse)
400
600
1560mJ/㎠
500
● Dimension: 268mm x 553mm x 863mm(WDH), Height 1362mm incl. fiber hanger
● Weight : 50kg(110lbs.)
● Cooling : Forced Water Cooling
● Aiming Beam : Red Diode Laser(650㎛)
● Power Requirements : 2200VA, 60Hz
※ The external view and/or specifications of the above products are subject to change without prior notice to improve quality.